Product Description
Small volume dissolution is a key need for many researchers.  Whilst traditional dissolution baths are appropriate for uses such as QC of marketed products, they are not well suited to applications such as formulation development.
Small volume disso is the answer for researchers who would love to be able to work with volumes as low as 1ml due to time and/or sample constraints.
The MB8 is a robust and versatile platform designed specifically for small volume, parallel dissolution experiments and enabling researchers to generate IDR and other dissolution curves with ease and with tiny quantities of API or formulated API.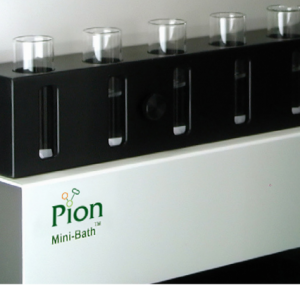 Highlights
Scale down your drug substance dissolution testing for powders, suspensions, formulations and intrinsic dissolution rate testing
Enjoy the flexibility of independent stirring control in up to 8 miniaturized baths
Work with volumes from 1 to 20 mL, allowing you to get meaningful dissolution data from tiny quantities of material
External temperature control gives you the ability to run experiments at a wide range of temperatures
For more information about Mini-Bath (MB8)